Adnams online - Adnams beer, lager, gin and wine
You may be familiar with the Suffolk brewing company which is Adnams. For all those who have had a break for a few days in the Suffolk town of Southwold, you can't have failed to notice Adnams - all the pubs in town are owned by Adnams, with the offices and brewing facilities also taking up, what seems like, great portions of Southwold. Then there is the smell of the hops...
Anyway, the point I'm trying to make is that Adnams is a big ol' brewery in Suffolk. There is also a large Adnams shop along with the brewery selling all manner of ales, lagers, wine and even the famous "Copper House Gin". Should you have been lucky enough to sample some of their beverages, the chances are you'll be back for more. In our opinion, the Copper House Gin in particular is the best that money can buy.
You don't need to trek to this Suffolk seaside town to purchase your Adnams products anymore. Adnams have an online shop, allowing you to keep your supplies of beer, gin, or that "dry hopped lager" flowing.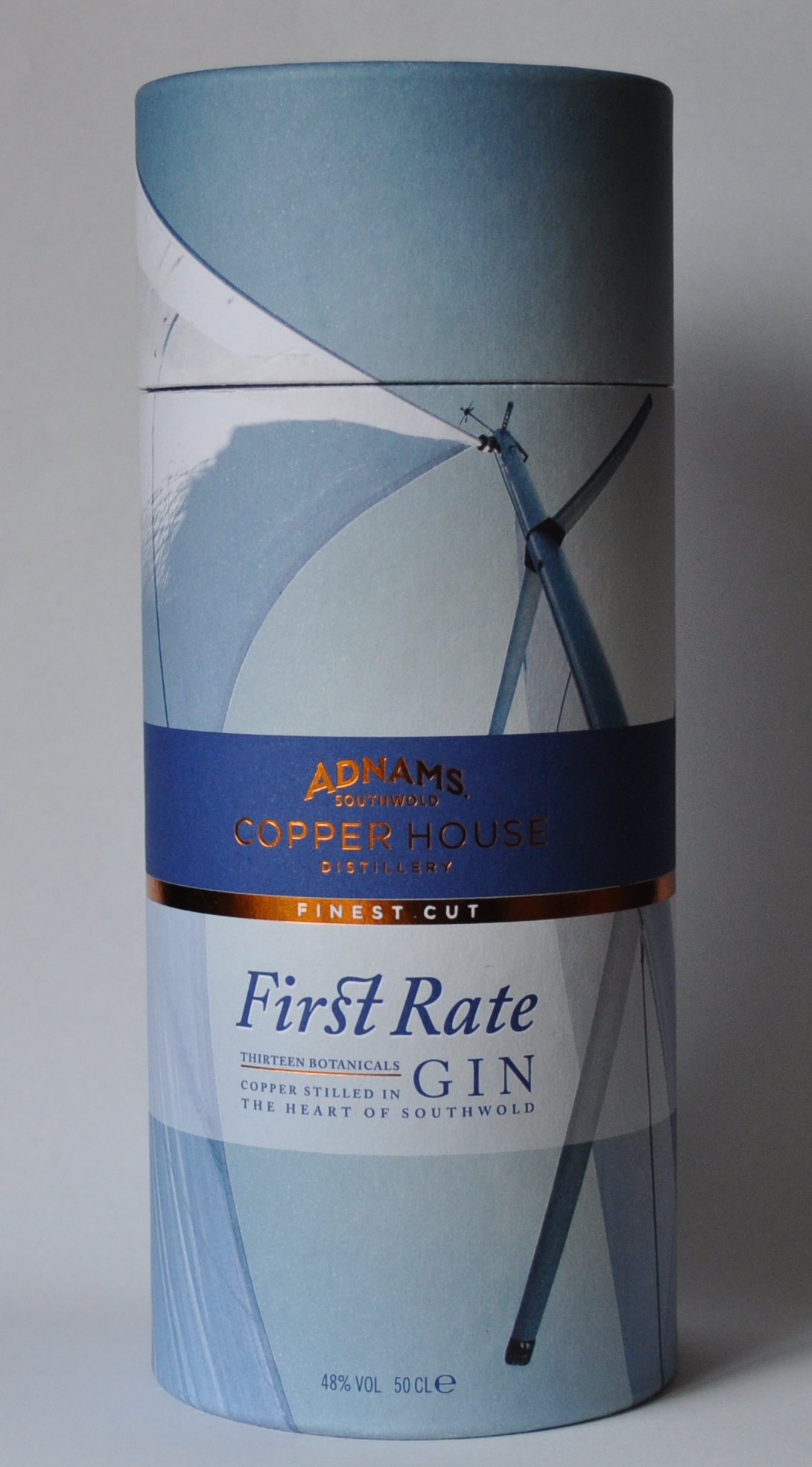 Adnams Copper House Gin - a lovely drop. And perfect for a Copper anniversary too!
Adnams Ale
First of all you've got the Adnams real ales. Probably their best known product, and the drink which catapulted Adnams to their current brewing heights. Adnams online has all the traditional beers beloved of their customers, with some of the latest beers too. With Christmas fast approaching, you might think about getting a one the Adnams gift boxes, which contains a good selection of the beers available.
Find some Adnams beer online »
Copper House Gin
it's not all about the beer at Adnams. As the photo above shows, there is a selection of spirits too. This particular little number was our own bottle (now empty) of the Copper House First Rate Gin. It was a sad occasion when this bottled emptied, and we had to resort to other brands of gin. The Copper House First Rate Gin really is first rate. I challenge all those out there to not like this gin - it's got a certain kick to it; although the 48% vol probably helps to give Copper House First Rate Gin that kick...
One extra point to mention about Copper House First Rate, this is an excellent product to procure for a couple who are about to reach their 7th wedding anniversary - why the 7th anniversary you may ask? For those not in the know, the 7th wedding anniversary is "copper". So having a bottle of "Copper House First Rate Gin" really hits the spot. And why am I such an expert on the copper anniversary? That was where our first bottle of Copper House First Rate Gin came from - and introduced us to this drink of exceptional quality.
Find some Adnams Copper House First Rate Gin online »
Lager too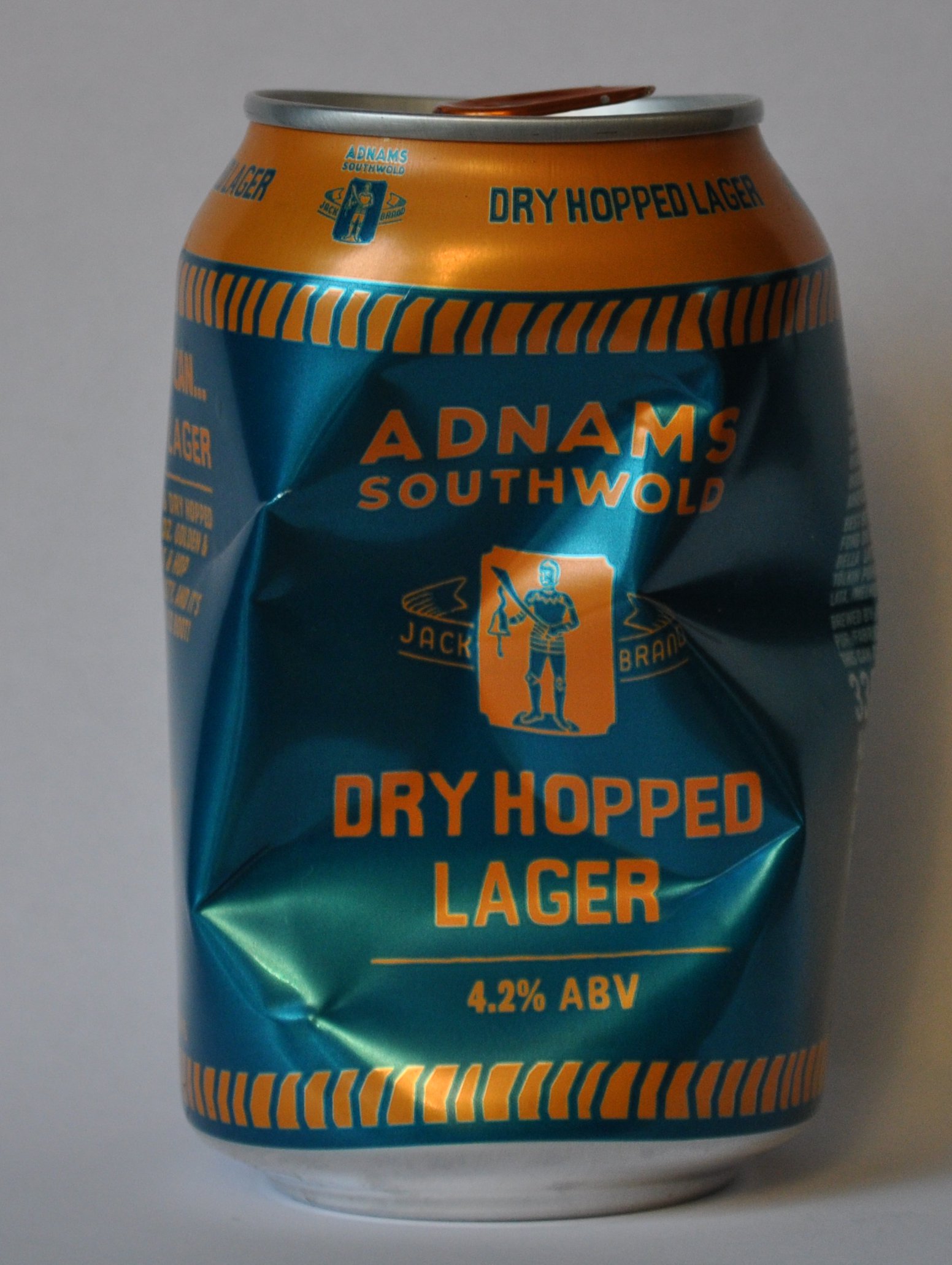 Adnams Dry Hopped Lager - it's a lager with a taste
The Adnams Dry Hopped Lager is another drink you may want to try. If real ales aren't really your bag, the Adnams Dry Hopped Lager could provide you with a drink to try. This lager certainly has a taste to differentiate it from the Carslbergs and Fosters of this world. The crumpled can above was the last in the pack from a previous visit to Southwold. Like I say though, you don't need to pop to Southwold to get your lager, click on the button below to take you to the Adnams shop, where you can fill your boots without the need to leave the comfort of your own house.
Find some Adnams Dry Hopped Lager online »
And wine. A good selection of wine
I've been reliably informed that the wine from "The Adnams Selection" is the drink to have in your wine rack. I'm not a wine drinker myself, but my wife has strong opinions on this subject - and the "Adnams Classic Sauvignon" which was purchased was certainly given the thumbs up. The original bottle was picked individually, but the next purchase will be a case of 6 (which makes the cost pet bottle lower - always a bonus).
If a Sauvignon is to your tastes, our opinion is that you'll like the Adnams Classic Sauvignon too. You don't need to buy the wine by the case either, you can just add an individual bottle to your basket. That way you won't be stuck with a case of bottles you don't like!
Find The Adnams Selection online »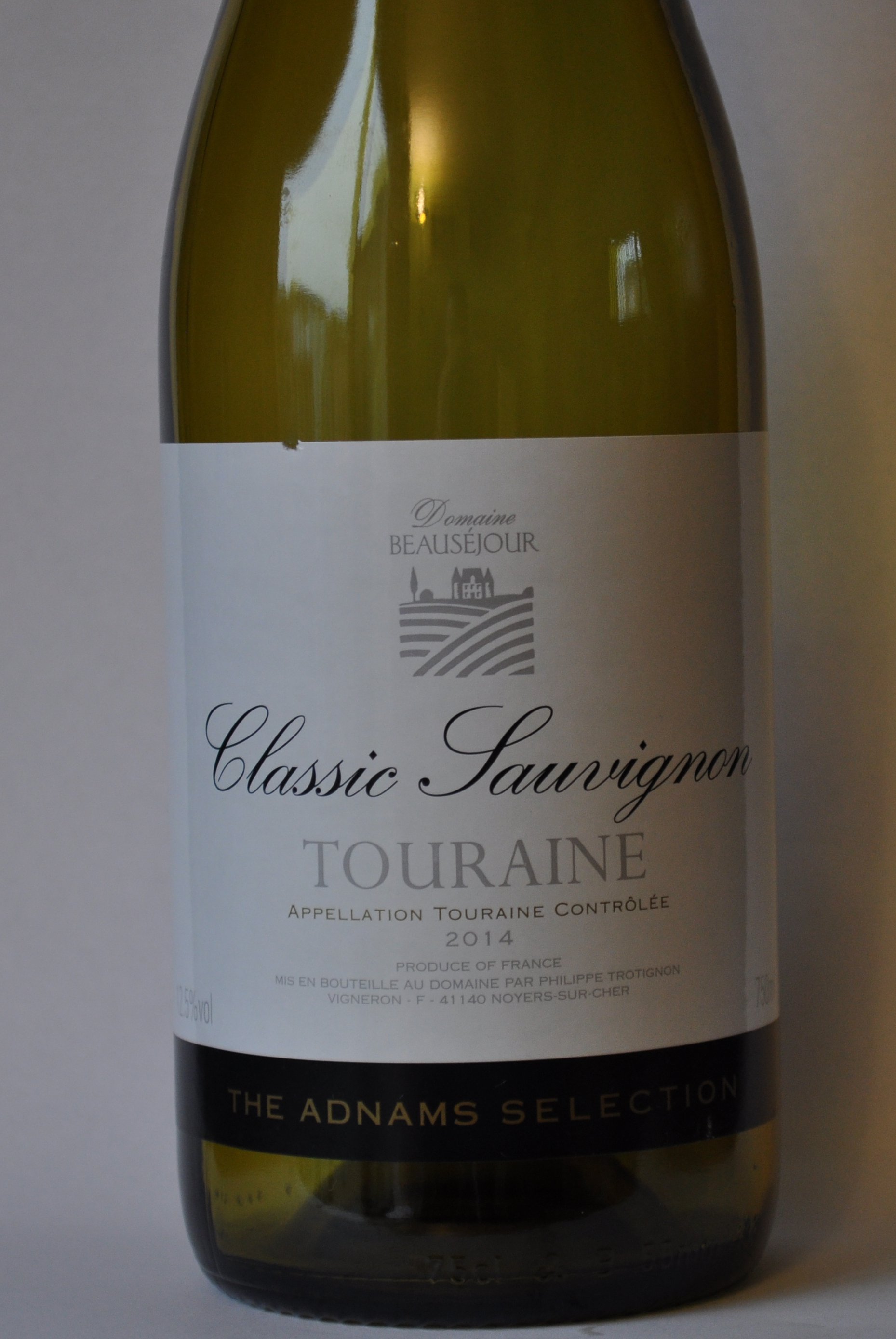 The Adnams Selection - a lovely choice of wine. My wife says so, so it's got to be true
Adnams, Adnams, Adnams
I'll leave it there. The three products mentioned above, and the photos of the gin, lager and wine, were all purchased from Adnams and consumed by us - all in the quest for research. Someone has to do it. Adnams also have a selection of foods and kitchenware - although none of that was used by us, so I can't give you my opinion. Only to say that all Adnams products are particularly good - but then, what else would you expect from a brewery based in Southwold?